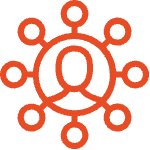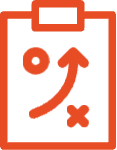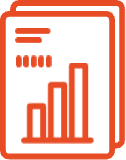 Every event, every moment, every brand's story is our opportunity to harness the power of human connection and create momentum for our clients.

Event Strategy
Your brand is the heart and soul of your organization. You work hard to ensure your people know who you are. We work hard to help people experience that reality in the most human and tangible ways possible.. A successful event strategy combines your business objectives with customized experiences that move your people. That's what we do. Before the event details can be discussed, a clear understanding of the strategy is always where we begin.

Story Development
Listen. Dig. Question. Craft. The magic in any event is centered around your story, one that deeply connects with your audience. And to get there, we spend intentional time in discovery mining it out, paying attention to even the slightest of nuances that may make their way into your event design.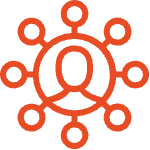 Event Design
Design for us is solution-oriented and strategic. Every detail, every nook and cranny ladders to your story, and is centered around creating those unforgettable moments that create momentum for your brand.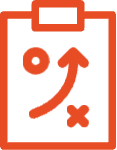 Event Planning (Logistics & Production)
Our team takes your story and turns it into a series of physical and digital experiences that look insanely like the mockups we reviewed. This is the step where we obsess over the details and leave nothing to chance. From cutting edge technology to spot-on branding, your event will be planned to perfection. Every experience will be curated to leave a lasting impression.

Event Execution
The big payoff, where all your event dreams come to life. This is the moment when you're sipping your own celebratory drinks, confident we're handling the details of the day. Your only job is to connect, build memories, and relax.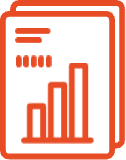 Recap & Measurement
Did it work? We orient our process around ensuring the answer to that is a resounding "Yes, and here's why and how" at the end of every project. Check out examples here (link case studies). After you've enjoyed your conversations, connections, and "job well done's" we spend time together answering this question. It's how we make the next event even better, and it's why our clients trust us year after year to bring fresh ideas to their brands.